About Web Analytics Wednesday
Since 2008, Web Analytics Wednesday Copenhagen has been a premier gathering for analysts, data engineers, scientists and marketers who are at the forefront of leveraging online data to enhance their brand's performance.
This event features both international and local Danish speakers, as well as representatives from the latest cutting edge technologies, creating a dynamic and thriving community.
Themes
At the up and coming WAW-CPH, data continues to be the hot topic in relation to privacy, experimentation, personalisation and activation. 2023 will be known as the year that Google made the industry re-evaluate their martech and data structure. This edition brings together diverse minds on stage to share their insights, that could equip us all to build the right data driven brand strategies, tactics combined with the right tools and techniques.
Customer Data Platform 2.0: With ongoing regulatory changes with data privacy and a consumer shift towards protecting their personal data, the role of a CDP is intensifying. The relationship between brands, customers and customer data is rapidly evolving. With Google's data cut off, it's major product sunsets and new version of analytics, ALL companies are evaluating their data technology and strategy
Where does this position other major and new vendors in the area of analytics?
What changes and evolutions with the Customer Data Platform have in relation to major brands and their winning strategies.
Artificial Intelligence: AI has the potenial to transform marketing and analytics with richer consumer insights through advanced data analysis, predictive modeling, and personalized recommendation systems. But is this yet to be proven? What the investments in technology, implementation and re-training need to achieve this dream setup.
Data Driven Marketing Tech: With the 2023 Marketing Technology landscape exploding to over 11,000 software tools, how do organisations configure the combination of tools that will increase effiency, profibility and most importantly the customer experience. Marketing technology will only work as well with the
Event Partner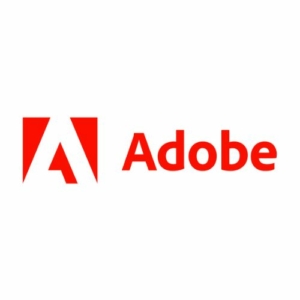 Sigurdsgade 26
Copenhagen 2200 Denmark
Date/Time
27 Sept 2023
16:30 – 22:00
Tickets
Announcing the GA4 PowerForum
Lauching in September 2023, the GA4 PowerForum, an exclusive and tight-knit network group designed for seasoned senior business and data analysts seeking to maximize their utilization of GA4 within their organizations. The primary goal is to cultivate collaboration, knowledge-sharing, and innovation centered around GA4 technology.
The forum is specifically tailored for GA4 practitioners and digital analysts responsible for the setup, use, and analysis of GA4. Through interactive discussions, knowledge sharing and practical insights, we focus on optimizing GA4's operational aspects to ensure continuous value creation for your organization
Click here for Information, dates & pricing
Adobe Analytics Masterclass
Frederik will be conducting his Adobe Analytics Masterclass. Regarded as one of  the most mature Digital Analytics solution on the market Adobe Analytics is an enterprise-grade tool, with a countless number of options and customizations empower analytics teams to ensure the potential is translated into tangible value. Attenddees will gain a solid understanding of how the tools can be used to its full potential and what to look out for in day-to-day use and development
9:30-15:30
26-27 September
Click here for Information & pricing