Building a Customer Centric Business
A Three-Step Guide to Achieving Sustainable Success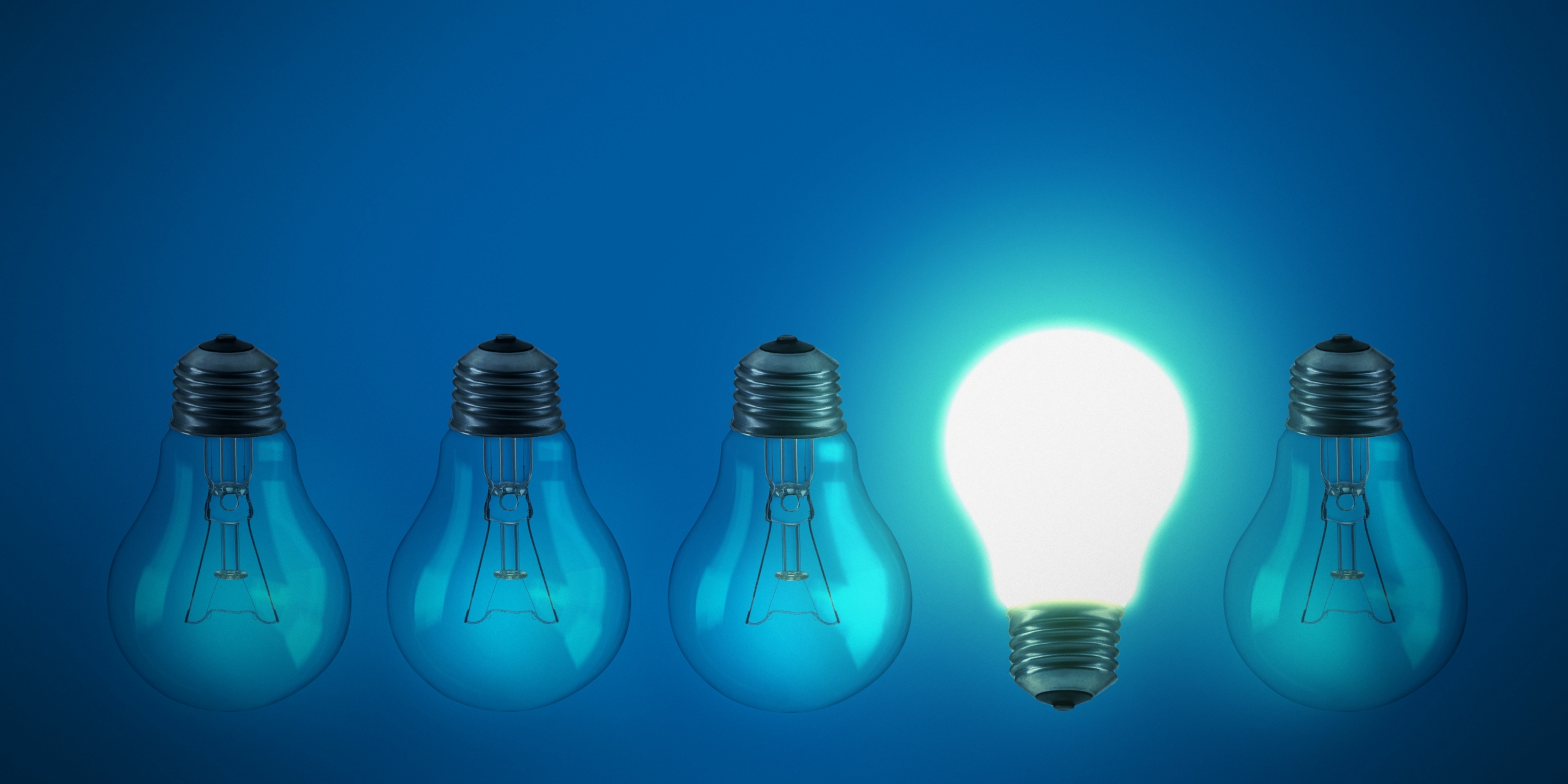 In today's fiercely competitive business landscape, customer-centricity is no longer an option but a necessity for sustainable success. To build a customer-centric business, you must follow a carefully crafted roadmap that spans three critical steps.
In this article, we will explore these phases and provide insights into each step to help you create a customer-centric organization that not only attracts but also retains loyal customers.
Step 1: Develop a Robust Customer Strategy
Your journey towards customer-centricity starts with a solid Customer Strategy. This strategy is the foundation upon which your entire business will be built. It involves a deep dive into understanding your customer base, their behaviors, values, and the unique value exchange that occurs between your business and its customers.
1. Identify Your Customer Groups
The first crucial step in developing a Customer Strategy is identifying your Customer Groups. While traditional segmentation often relies on demographics and product usage, a customer-centric approach requires going beyond these surface-level categorizations. It's about understanding how various customers behave and the values that drive their decision-making processes. In essence, it's about focusing on what your customers do, not just who they are.
For instance, instead of merely categorizing customers by age or gender, consider grouping them by purchasing behavior, customer journey stage, engagement levels, or customer satisfaction. This granular approach allows you to tailor your strategies to the specific needs and preferences of each group.
For instance, consider a clothing retailer. Instead of merely categorizing customers by age or gender, they can create segments based on purchase frequency, brand loyalty, and style preferences. This detailed segmentation enables tailored marketing and product offerings.
2. Quantify the Two-Way Value Exchange
A cornerstone of customer-centricity is the concept of the Two-Way Value Exchange. It involves identifying the value your business delivers to customers and the value you extract from them. Striking the right balance in this exchange is critical to long-term success.
When the value tips heavily in favor of your customers, they may become price-sensitive, constantly seeking deals and bargains. These customers can be high-maintenance and low-margin, making it challenging for your business to thrive. Conversely, if your business is perceived to receive significantly more value than customers, they may become passive or even detractors. This can harm your reputation and erode customer loyalty.
The sweet spot is where customers receive value that aligns with the price they pay, and your business garners not only revenue but also advocacy.
To understand this Two-Way Value Exchange better, it's essential to consider it from both a business and a customer perspective.
a. The Business Perspective
From a business perspective, two key metrics come into play: the Net Delight Index and the Customer Lifetime Value (CLV). The CLV is a measure that considers the financial value of customers over time, factoring in not just the initial purchase but also potential future transactions, subscriptions, and renewals.
b. The Customer Perspective
Customers define value differently. They focus on final outcomes and experiences. For instance, an investor seeks the returns needed to realize their financial dreams, not a detailed explanation of a stock investment. Moreover, the overall perception of value is influenced by the end-to-end experience customers encounter during the delivery of results or outcomes.
Additionally, customers derive value from the sense of belonging and benefits they gain from being part of a community. They are drawn to communities dedicated to helping them understand, explore, question, and learn about products and services. Lego's brand community is a prime example, where collaboration with partners and customers creates value around products and services.
Importantly, customers do not define value in terms of product or service features and advantages alone. Organizations must communicate value in ways meaningful to their customers.
3. An Iterative Process
Identifying Customer Groups is just the beginning. After this initial step, it's crucial to define your intent with each group:
Do you want to grow your share of this customer portfolio?
Do you need to re-engineer your interactions with these customers?
Is there any reason to end the relationship with some customers
This process is inherently iterative and experimental. You'll need to develop hypotheses and test them to refine your Customer Strategy continually.
Building a customer-centric business starts with a deep understanding of your customers, their behaviors, and their value expectations. Crafting a Customer Strategy that factors in the Two-Way Value Exchange ensures that your business not only survives but thrives in today's competitive landscape. Remember, customer-centricity is a journey, and successful businesses continually adapt to meet evolving customer needs and preferences.
Step 2: Craft a Compelling Value Proposition
In today's customer-centric landscape, selling transcends mere products; it's about forging emotional connections. Your Value Proposition, or "why," serves as the bridge between your business and your customers' hearts.
Level One: The Heartfelt Connection
At its core, your Value Proposition should encapsulate your business's soul. It should convey your purpose, your greater impact on the world, and the shared values and beliefs you hold with your customers. This emotional connection is the essence of why customers should pay attention to your story and why they should feel that your business genuinely understands and resonates with them.
Consider a sustainable fashion brand. Their Value Proposition goes beyond selling clothing; it's about contributing to a more environmentally conscious world. This emotional connection resonates with customers who prioritize sustainability.
Level Two: Unveiling the Magic
Beyond the emotional connection, your Value Proposition delves into the nuts and bolts of what you offer. It's not about listing features; it's about highlighting the unique blend of benefits and value your product or service delivers. This level of your Value Proposition resonates with customers' aspirations and provides that "Aha!" moment they've been seeking.
Let's take the example of a meal kit delivery service. Their Value Proposition goes beyond convenience; it emphasizes the joy of cooking gourmet meals at home without the hassle of grocery shopping. This practical and aspirational value resonates with busy professionals seeking a balanced lifestyle.
By aligning your Value Proposition with customers' needs and desires at both emotional and practical levels, you create a magnetic pull that transcends mere transactions and fosters lasting relationships.
Step 3: Execute with Precision
This step is marked by intensive management and relentless action, but the problem lies in its isolation from the broader strategic context. In the hustle and bustle of daily operations, organizations often negotiate and trade resources in pursuit of KPIs. These behaviors and trade-offs are commonly perceived as strategic decisions, but they are frequently driven by financial plans, individual KPIs, and vague notions of customer-centricity. This disjointed approach can result in a misalignment between actions and the overarching strategy. Without a clear understanding of the preceding steps, any tactic may seem suitable, leading to short-term gains but potentially harming the long-term health of the organization.
1. Align with Your Customer Strategy
Step Three serves as the epicenter of day-to-day management. It's where all the activities are coordinated to deliver on the promises made in Step One – the Customer Strategy. This is the phase where organizations work tirelessly to improve the customer experience while simultaneously making strides toward the results envisioned in Step One. It involves focusing on the value created for customers and ensuring that every action and resource allocation contributes to this goal. In other words, it's about delivering on the promises made to customers and consistently meeting or exceeding their expectations.
For example, if a hotel chain's Customer Strategy emphasizes personalized guest experiences, every aspect of the hotel's operation, from check-in to room service, should reflect this commitment to personalization.
2. Align your resources to fine-tune for success
The challenge in Step Three is to finely tune the alignment of all resources to maximize results. This means that every decision, from resource allocation to process improvement, should be informed by and aligned with the Customer Strategy. It's about making sure that every action contributes directly to the creation of value for customers and the achievement of long-term strategic objectives.
Consider a tech company striving to enhance its customer support. They allocate resources to train support teams in empathy and problem-solving. They invest in technology that streamlines issue resolution. These resource allocations align precisely with their Customer Strategy of providing top-tier support.
It's All About Putting Your Customers at the Heart of Everything You Do
Building a customer-centric business is a comprehensive journey that necessitates a well-defined strategy, a compelling Value Proposition, and precise execution. By gaining a profound understanding of your customer groups, quantifying the two-way value exchange, and defining clear intent, you establish the groundwork for customer-centric success.
By mastering these three steps and drawing inspiration from successful customer-centric businesses, your organization can cultivate a customer-centric culture that not only attracts but also retains loyal customers, setting the stage for long-term success in today's highly competitive marketplace. This journey toward customer-centricity is ongoing, requiring continuous adaptation to evolving customer needs and market dynamics. Remember that customer-centricity isn't just a strategy; it's a commitment to putting your customers at the heart of everything you do, fostering meaningful relationships, and delivering exceptional value that transcends transactional interactions. Embrace these principles, and you'll be well on your way to building a thriving, customer-centric business that stands the test of time.
Stijn is an experienced CEO (BinckBank) with over two decades experience working with brands such as KBC, Degroof-Petercam, NN Investment Partners, BinckBank and Saxo Bank. 
His contributions span relationship management, sales and marketing leadership, building employee-centric businesses and pioneering transformative value propositions with cross-functional teams.